Important Note: The Zionist Organization of America (ZOA) strongly opposes anti-Black racism. We believe that Black lives – and all lives – matter. Indeed, ZOA President Morton Klein fervently fought for Black civil and voting rights since his college days. The phrase, "Black lives matter," is true – just as Jewish lives matter and every life matters. This webpage is not about the phrase "Black lives matter." This webpage is about something entirely different: the extreme Jew-hatred, Israel-bashing and antisemitic violence perpetrated by the Marxist "Movement for Black Lives" (M4BL) organization, and the organizations that comprise and are intertwined with M4BL, including the Black Lives Matter (BLM) organization and "Dream Defenders." These organizations have ties to a designated anti-Israel Marxist terror organization responsible for murdering Jews – the Popular Front for the Liberation of Palestine (PFLP) – and to PFLP front groups Al-Haq and DCI-Palestine. We must continue to combat the evils of anti-Black racism – while calling out organizations that incite hatred against Jews and Israel.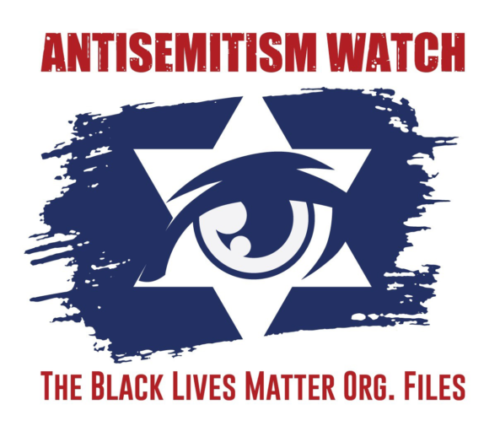 BLM Org's Antisemitic Activities Include:
BLM org falsely accuses Israel of "ethnic cleansing," "brutal" conduct, conducting a "Gaza massacre," "apartheid," "theft," and "one-sided slaughter" and "wholeheartedly endorsing" anti-Israel anti-Semitic boycotts, divestment and sanctions (BDS) – in social media and elsewhere, and in the "Movement 4 Black Lives" (M4BL) platform, which has never been abrogated. BLM org is a major group in M4BL.
BLM-Los Angeles' leader instigated the pogrom in which BLM org destroyed and defaced synagogues, Jewish schools, and Jewish shops and businesses in LA's Fairfax district, which has a large Jewish population.
BLM org joined "Days of Rage" demonstrations calling for Israel's destruction "from the river to the sea" in multiple U.S. cities.
BLM/M4BL orgs and their partner groups (such as "Dream Defenders") met with, have connections with, participated in anti-Israel demonstrations in "Palestine" with, and disseminate anti-Jewish, anti-Israel propaganda of the Marxist, murderous designated terror group Popular Front for the Liberation of Palestine ("PLFP") and PFLP front groups (including Al Haq and DCI-Palestine).
Learn the Details in ZOA's Summaries & Exhibits:
BLM Organization's Antisemitism and Israel-Hatred – Full Summary
BLM Co-Founder Patrisse Cullors Calls to End Israel:
Pictures of BLM Org's Antisemitic Pogroms and
"Days of Rage":
BLM Org Activists Scream "Get the F—k Out," "We're the Real Jews," and "Synagogue of Satan" at Jews, and Push Jews Who Attempted to Show Solidarity with BLM:

BLM Org's Promote Anti-Israel Terror Group
PFLP's Agenda:
Black Lives Matter Co-Founder Talks About Solidarity With Palestine:
Israel-Hater Marc Lamont Hill Proclaims Antisemitic Group Black Lives Matter Supports Destroying the Jewish State of Israel:
ZOA & Our Friends Have Been Calling Out BLM Org's Antisemitism:
Additional Resources:
"ZOA Horrified & Condemns Black Lives Matter/M4BL Support for Hamas' Murder/Rape/Beheading of Jews" ZOA, Nov. 2, 2023
"WSJ: No Surprise – Black Lives Matter Supports Hamas' Murder/Rape/Beheading of Jews," By Jason L. Riley, Wall Street Journal, Oct. 31, 2023
"The BLM Movement and Antisemitism," by Ricki Hollader, Committee for Accuracy in Middle East Reporting and Analysis (CAMERA), Oct. 19, 2020 (excellent summary, with sources)
"Jewish Business Owners Describe Vandalism, Looting of Businesses in LA," by Kelly Hartog, Jerusalem Post, June 3, 2020
"Black Lives Matter Joins Anti-Israel Demonstrators in 'Day of Rage'," by Joel Pollak, Breitbart, July 2, 2020
"A Farrakhan Supporter Led the LA Black Lives Matter Rally That Became a Pogrom: 'F___ the police and kill the Jews'" by Daniel Greenfield, Front Page Mag., June 19, 2020
"Alan Dershowitz: Black Lives Matter Must Rescind Its Anti-Israel Declaration," by Alan Dershowitz, Algemeiner
"Exploiting the Floyd protests to demonize Israel: This "blame it on Israel" or "blame it on the Jews" bigotry is common throughout the world at demonstrations for legitimate causes, that are unrelated to the Mid-East," by Alan Dershowitz, Jerusalem Post, June 8, 2020
BLM Facebook page demonizing Israel, promoting and committing to anti-Israel BDS, and depicting BLM anti-Israel demonstration in "Palestine"
"How many members of an organization like BLM need to be anti-Semites before you walk away?," Op-ed by Diane Beder, Israel Nat'l News, July 7, 2020
"Befuddled Jews Endorse Black Lives Matter," by Rael Jean Isaac, American Spectator, Sept. 5, 2020 (debunks the convoluted, absurd claim that those who oppose BLM's antisemitism are engaged in an "antisemitic conspiracy theory")
Israel Ministry of Strategic Affairs report: "Terrorists in Suits: The Ties Between NGOs Promoting BDS and Terrorist Organizations"
"The Alignment of BDS and Black Lives Matter: Implications for Israel and Diaspora Jewry," by Dan Diker, Jerusalem Center for Public Affairs, July 16, 2020
"ZOA Repeats: We Condemn the Horrific Killing of George Floyd; ZOA Condemns the Ensuing Violence, Murders, Looting & Property Destruction," June 11, 2020
https://drrichswier.com/2017/04/02/black-lives-matter-leader-rachel-gilmer-zionism-at-its-core-is-white-supremacy/
"Black Lives Matter Leader Rachel Gilmer: 'Zionism at its core is white supremacy' ," by Dr. Rich Swier, April 2, 2017
Jerusalem Center for Public Affairs Report on BLM Platform Author Dream Defenders' Intertwinement with Terrorist Organization PFLP. DD is a Key Part of BLM: "American Non-Government Organizations Are Intertwined with PFLP Terror Group," by Omri Weisman, Jerusalem Center for Public Affairs, Dec. 6, 2018
"ZOA Criticizes ADL, Reform/Conservative Movements, JCRCs, HIAS, Etc. Signing Ad Supporting Israel & Jew-Hating Black Lives Matter Movement, Co-Signed With Israel-Haters," Sept. 13, 2020
"ZOA: Here are the Facts: Radical Anti-Zionist George Soros Funds Antisemitic Groups Black Lives Matter/M4BL," Aug. 24, 2020