| | | |
| --- | --- | --- |
| | April 4, 2013 | |
Can Israel survive without a two-state solution?
SHARE THIS WITH YOUR FRIENDS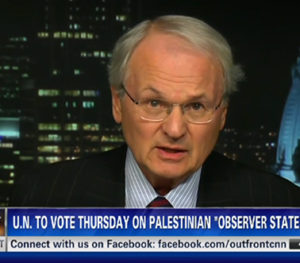 Can Israel survive, as a Jewish state without a two-state solution – one that partitions Jerusalem, which is holy to both Muslims and Jews?
The numbers don't lie – there are more Palestinians than there are Israeli Jews. So without apartheid, Israel cannot remain a Jewish state and a democracy unless something changes.
OutFront tonight: Jeremy Ben-Ami, Jstreet Executive Director and Morton Klein, President of Zionist Organization of America.
---
FOLLOW ZOA
---