Posted by: Anya Mcclenton
July 6, 2016
ZOA Student Mission Impressions "In Their Own Words"
SHARE THIS WITH YOUR FRIENDS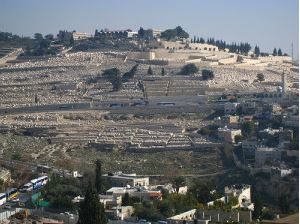 Aloha!
My name is Anya McClenton and I am a student of Hawaii Pacific University. I am a Christian woman with a HUGE heart for Israel – for many Biblical and political reasons. Due to the fact that I have lived in America for the entirety of my life, I have heard rumors and condemning ideas about Israel and the Jewish people, which made it difficult to advocate on campus with integrity. I honestly just didn't know enough.
To curb this, I wanted to come with ZOA to Israel to gain first hand knowledge about the situation that is actually taking place here. That said, my experience in Israel has been awe inspiring! We have done so much to understand the actual situation going on in Israel, from visiting mosques and churches, holy sites, political sites and rather tension filled areas. It has been an extremely packed 2 weeks!
Throughout our trip, the need for better public narrative on behalf of Israel has been a common theme mentioned by many speakers.
The aspect of the trip that stood out to me the most was the fact that Israel – despite it's extremely effective military skill – leaves something to be desired in regard to journalistic and narrative promotional skill. This lack of public relational skill proves detrimental to international perspectives of Israel, which in tandem leaves a sizable divot in other country' support of Israel.  
Throughout our trip, the need for better public narrative on behalf of Israel has been a common theme mentioned by many speakers. We learned about this especially in a session on journalism with Dr. Emmanuel Navon, author of The Victory of Zionism. In our session, it was made evident that the United States (among other countries) has an extremely detrimental misconception about Jewish actions as well as overall Israeli values, and these misconceptions were based mostly on media from anti-Semitic organizations that aim to delegitimize the world's view of Israel.
The aspects of Israel that we saw were almost completely opposite of what the media portrays! For instance, we saw Palestinians and Jews working together in factories, we met IDF soldiers who place ethics and morality over hate and revenge, and we saw Jewish employers who accommodate Muslim employees who are fasting. Furthermore, I learned that Israel is so willing to work concessionally in order to establish peace with those around it and on more than one occasion have ventured to do so. None of that is shown in the international media, and thus, people of different countries remain miseducated about the state of Israel.
The part of this that was so surprising to me was the idea that people, especially on American college campuses, believe the majority of what is posted in the media! Despite the twisted narrative that is meant to degrade Israel's credibility, the dynamic communities of Israel make the best of their circumstances. If there is one thing I received from this trip, it's that nothing is as it seems and that first hand knowledge is the most meaningful sort of knowledge. If I hadn't come to Israel with ZOA, I would not have understood as much about the Jewish ethnicity or the spirit and strength of the Israeli people. Furthermore, that Israel is a special land for biblical, traditional, and political reasons that hold true to this day. Mahalo Nui Loa.
---
FOLLOW ZOA
---