| | | |
| --- | --- | --- |
| | February 5, 2019 | |
ZOA Announces Promotion of Dan Pollak to Director of Government Relations
February 5, 2019
SHARE THIS WITH YOUR FRIENDS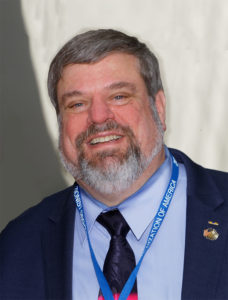 The Zionist Organization of America (ZOA) announced today the promotion of Daniel Pollak to be the Director of Government Relations and head of its Washington Office. Pollak has been with ZOA since 2007, and previously worked as Co-Director of Government Relations. National President of ZOA, Morton Klein, praised Pollak's work:
"Dan Pollak has been an important part of ZOA's efforts with Congress and the executive branch for more than ten years. He was instrumental in the fight to stop President Obama from appointing Charles (Chas) Freeman to be his National Intelligence Council chairman. Freeman was a horrible anti-Semite and an anti-Israel activist for decades when he was proposed. ZOA efforts were decisive in stopping this appointment from standing. Pollak has also been a leader opposing the Iran deal. Because of his background in nuclear engineering, he had credibility in challenging some of the talking points of the State Department and Obama White House, and he made those points forcibly in Congress at the time.  He continues to lead the fight to stop US funds from being given to the Palestinian Authority without restrictions. Over the years, I have observed Dan Pollak's administrative and leadership skills as well, and I am very confident entrusting him with the responsibility to head our Department of Government Relations."
Daniel Pollak served as a submarine officer in the US Navy. He has a BS in Mathematics and Statistics and an MS in Computer Science. He is married and lives in Silver Spring, Maryland. He worked in the IT area for 20 years, rising to become an executive for the Bank of America before beginning his work for ZOA. Pollak's hobbies include reading history and science fiction, and the Jeopardy game show, where he has qualified to be a contestant, but has not yet appeared on the show.
---
FOLLOW ZOA
---