| | | |
| --- | --- | --- |
| | April 28, 2019 | |
ZOA Condemns Despicable Antisemitic Murder/Shooting at Calif. Synagogue, Sends Prayers to the Victims
April 28, 2019
Congress Must Set an Example - Remove Antisemites from Powerful Positions
SHARE THIS WITH YOUR FRIENDS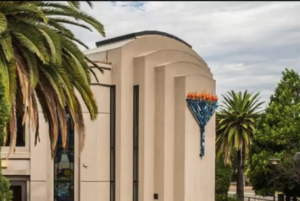 Zionist Organization of America (ZOA) President Morton A. Klein and Chairman Mark Levenson, Esq. released the following statement: 
The ZOA is horrified that Jewish people in this country have endured yet another heinous, despicable antisemitic shooting/murder while praying in synagogue – the shooting yesterday morning at the Chabad Synagogue in Poway, California. Our hearts and prayers go out to all the innocent victims – a murdered 60-year-old woman and several injured innocents, including the Chabad Rabbi and a 1-year-old baby girl, and their families, and the entire Chabad and Poway communities.   
ZOA condemns this horrendous hate crime. Such crimes once again demonstrate that antisemitism from all corners must be condemned and made totally unacceptable.   
We thus once again urge Congress to set an example to the nation, by condemning the antisemitism repeatedly espoused by Congresswomen Rashida Tlaib and Ilhan Omar – and removing them from their powerful committee positions. We urge NYU to rescind its honor of the antisemitic hate group "Students for Justice in Palestine" and urge all college campuses to start taking the poisonous antisemitic hate on their campuses seriously. Our elected officials and academic leaders must act now to end the virulent Jew hatred that is endangering Jewish lives in this country. 
---
FOLLOW ZOA
---