| | | |
| --- | --- | --- |
| | August 19, 2019 | |
ZOA's Western Region Executive Director David Kadosh on Morton Klein's Addess to the SF Bay Area, August 15, 2019
August 19, 2019
SHARE THIS WITH YOUR FRIENDS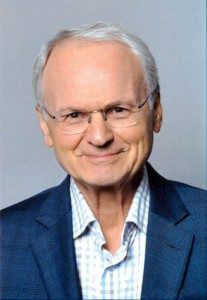 "Last week  in Palo Alto, CA, Mr. Morton Klein addressed a gathering of the ZOA West Coast chapter at the Oshman Family JCC. Prior to the main event, Mort was able to meet with ZOA regional board members and supporters during a VIP reception. Major ZOA donor Myron Zimmerman and the full staff of the MZ Foundation, all of the Bay Area board members, and 30 other guests attended the VIP reception. A packed audience joined us for the main event, some driving more than 2.5 hours from Santa Rosa and Sacramento, CA. 
"Mort delivered a timely presentation, covering current events such as Israel's decision to bar entry to pro-BDS Congresswomen Tlaib and Omar, and ZOA's successful effort to have the California Board of Education amend anti-Semitic bias proposed within the 2019 Ethnic Studies Model Curriculum which, if adopted, would be mandatory education for California high school students; the growing threat of antisemitism as Mort discussed that issue in his testifimony before Congress and the false propaganda basis of the BDS campaign; and Arab/Islamic war against Israel and the West. Mr. Klein delivered a clear outline of the current threats to the Jewish community and expressed concern about some positions taken and the silence on other positions of AIPAC, AJC, and the ADL. In over 10 years of working for ZOA, this was the best speech I have ever heard Mort deliver. 
"Mr. Klein gave the audience his attention, respect, and regular doses of humor. He spoke for over an hour and stayed on to answer every question and meet with guests after the presentation. The program concluded with an enthusiastic standing ovation from the audience! It truly was an honor to have Mort meet with our members. This region has been plagued with anti-Israel activity and that sentiment is pervasive within the highly politicized local Jewish community. For many Zionists, ZOA is the only organization that represents their values in Northern California." 
A note from David Kadosh, Executive Director of ZOA's Western Region.
---
FOLLOW ZOA
---