| | | |
| --- | --- | --- |
| | September 17, 2019 | |
ZOA: Finally, Anti-Semites Sarsour, Mallory and Bland are Gone From Women's March Board – But Anti-Semites Perez and Billoo Must Also Go
September 17, 2019
SHARE THIS WITH YOUR FRIENDS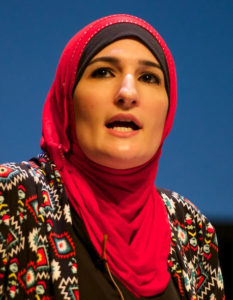 The Zionist Organization of America (ZOA) applauded the reported departure of Linda Sarsour, Tamika Mallory and Bob Bland from the board of the Women's March, all of whom have tolerated and promoted anti-Semitism.
However, anti-Semitism problems still plague the board:  Despite a troubling anti-Semitic record, Carmen Perez is reportedly remaining in her position as co-chair.  In addition, one of the newly added board members, Zahra Billoo, who is executive director of the San Francisco Bay area chapter of the Council on American-Islamic Relations, has repeatedly promoted hatred and lies about Israel and denied Israel's right to exist.  Both Perez and Billoo must go.    
Perez's Record: 
Billoo's Record:
Susan B. Tuchman, Esq., director of the ZOA's Center for Law and Justice, praised the departures of Sarsour, Mallory and Bland from the Women's March board, and strongly urged the Women's March to drop Perez and Billoo from the board immediately:  "On my own behalf and on behalf of the men and women at the ZOA who are proud Jews, strong Zionists, and committed feminists, we are glad that there's been some much-needed housecleaning on the board of the Women's March. 
"But there's more to do to give integrity to this organization.  Bigots – and that includes anyone who promotes the hatred of Jews and Israel – should be condemned and shunned, not welcomed, by the Women's March. The organization must cuts ties with Perez, Billoo and anyone else who is tainted by anti-Semitism or any other bigotry, so that the Women's March can move forward and truly be an advocate for women's rights and human rights."
---
FOLLOW ZOA
---