| | | |
| --- | --- | --- |
| | October 31, 2019 | |
ZOA Praises Bipartisan Lawmakers' Rebuke of Twitter for Giving a Platform to Terror Groups Hamas and Hezbollah
October 31, 2019
SHARE THIS WITH YOUR FRIENDS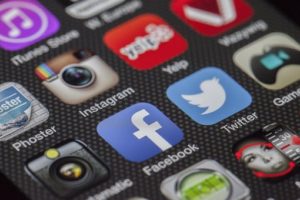 The Zionist Organization of America (ZOA) praised a bipartisan group of U.S. lawmakers for objecting to Twitter's policy of allowing Hamas and Hezbollah – both U.S.-designated foreign terrorist organizations– to post content on the social media platform.
In a September 17, 2019 letter to the CEOs of Facebook, YouTube and Twitter, U.S. Reps. Josh Gottheimer (D-NJ), Tom Reed (R-NY), Max Rose (D-NY) and Brian K. Fitzpatrick (R-PA) expressed concern about the dangerous presence of foreign terrorist organizations (FTOs) on their social media platforms, which facilitates the FTOs' ability to "spew extremism and hate online." 
"It is outrageous that Twitter would knowingly continue to give a platform to violent, extremist, hate-filled terrorists who are committed to killing innocent civilians, including Americans and Israelis.  Twitter must stop."
Facebook and YouTube reportedly responded that they have taken proactive measures to address the presence of FTO accounts and content on their platforms.  But Twitter responded that it "may make limited exceptions" for "parts of Hamas and Hezbollah" and thus give these terror groups access to Twitter's user base and platform.  The company claims to "draw a distinction between the political and military factions of these organizations." 
Finding Twitter's response unacceptable and "alarming," the four lawmakers sent a letter to Twitter's CEO on October 22, 2019, reminding the U.S.-based company that Americans are prohibited under U.S. law from knowingly providing "material support or resources" to FTOs.  The lawmakers rejected Twitter's distinction between the political and military factions of FTOs, writing:  "Hezbollah and Hamas are terrorist organizations as designated by the United States Government.  Period."
Objecting to Twitter's refusal to take adequate action to stop the spread of terror, the lawmakers demanded that Twitter "remove Hamas and Hezbollah-affiliated content and Twitter handles" by November 1, 2019.
ZOA National President Morton A. Klein and Director of the ZOA Center for Law and Justice Susan B. Tuchman, Esq. applauded the lawmakers' actions and urged them to take additional steps should Twitter fail to stop spreading hate and terror:  "It is outrageous that Twitter would knowingly continue to give a platform to violent, extremist, hate-filled terrorists who are committed to killing innocent civilians, including Americans and Israelis.  Twitter must stop.  If it refuses, then lawmakers should demand that federal law enforcement investigate to determine whether Twitter is violating our anti-terrorism laws for providing material support to terrorists.  If it is, then Twitter should be fined and penalized to the fullest extent under the law."
---
FOLLOW ZOA
---