A MEMORABLE MILESTONE IN ISRAEL'S HISTORY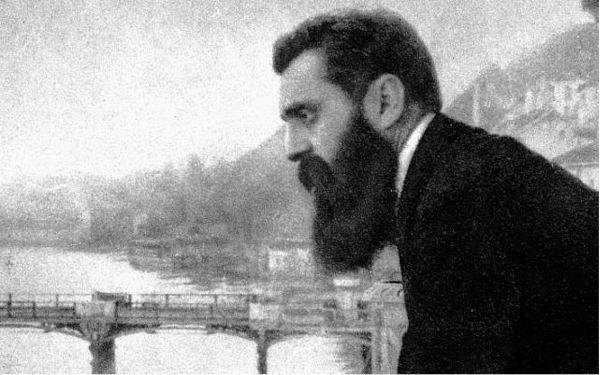 Merely a few days passed since the Jewish world and also the non-Jewish world celebrated the 125th anniversary of the first Zionist Congress, the birth of modern Zionism.
The relevance of this monumental event must be viewed in the context of today's situation in the land of Israel, the Jewish people's return to their homeland after 2,000 years of exile, and the world view (weltanschauung) of Israel's existence, and the Jewish people's place on the world stage.
FRIENDS, COLLABORATORS AND ALLIES OF CILR CELEBRATING AND/PARTICIPATING IN THE 125TH ANNIVERSARY COMMEMORATION OF THE FIRST JEWISH CONGRESS
First and Foremost we Salute ZOA's National President Morton Klein
Mr. Klein and ZOA were honoured at the gala celebration in front of 1,200 guests, with an award for decades of outstanding years of efforts helping and defending Israel and the Jewish people..
What is little known by most, is the fact that ZOA known previously as "American Zionists", participated in the first Zionist Congress in 1897 in Basel..
Additionally, days earlier, Mr. Klein was awarded another great honour the "Herzl Aliyah" award – the very same given to Dr. Theodor Herzl at the Great Synagogue in Basel exactly 125 years ago, For the full coverage, read here.
Center for Law & Justice
We work to educate the American public and Congress about legal issues in order to advance the interests of Israel and the Jewish people.
We assist American victims of terrorism in vindicating their rights under the law, and seek to hold terrorists and sponsors of terrorism accountable for their actions.
We fight anti-Semitism and anti-Israel bias in the media and on college campuses.
We strive to enforce existing law and also to create new law in order to safeguard the rights of the Jewish people in the United States and Israel.
Our Mission
ZOA STATEMENT
The ZOA speaks out for Israel – in reports, newsletters, and other publications. In speeches in synagogues, churches, and community events, in high schools and colleges from coast to coast. In e-mail action alerts. In op-eds and letters to the editor. In radio and television appearances by ZOA leaders. Always on the front lines of pro-Israel activism, ZOA has made its mark.