The World Zionist Organization has opened a center to collect donations from companies and institutions. We are establishing needs and gather enquiries from communities and individuals who have been forced to leave their homes and are in need of assistance. In addition, the call center handles enquiries and institutional needs from IDF units. Companies and donors interested in donating equipment are asked to contact moked@wzo.org.il or phone number 02-6204333. In addition, you can write to us on WhatsApp at the number 052-4403488.
For more information, to make a donation and to find out about any necessary equipment, you can click link https://forms.gle/UjjzsRW2oU4oMa1L7. If you are interested in applying for equipment, please use one of the communication methods or go to the link https://forms.gle/SPoRrbDHCZygfgraA and fill in the details.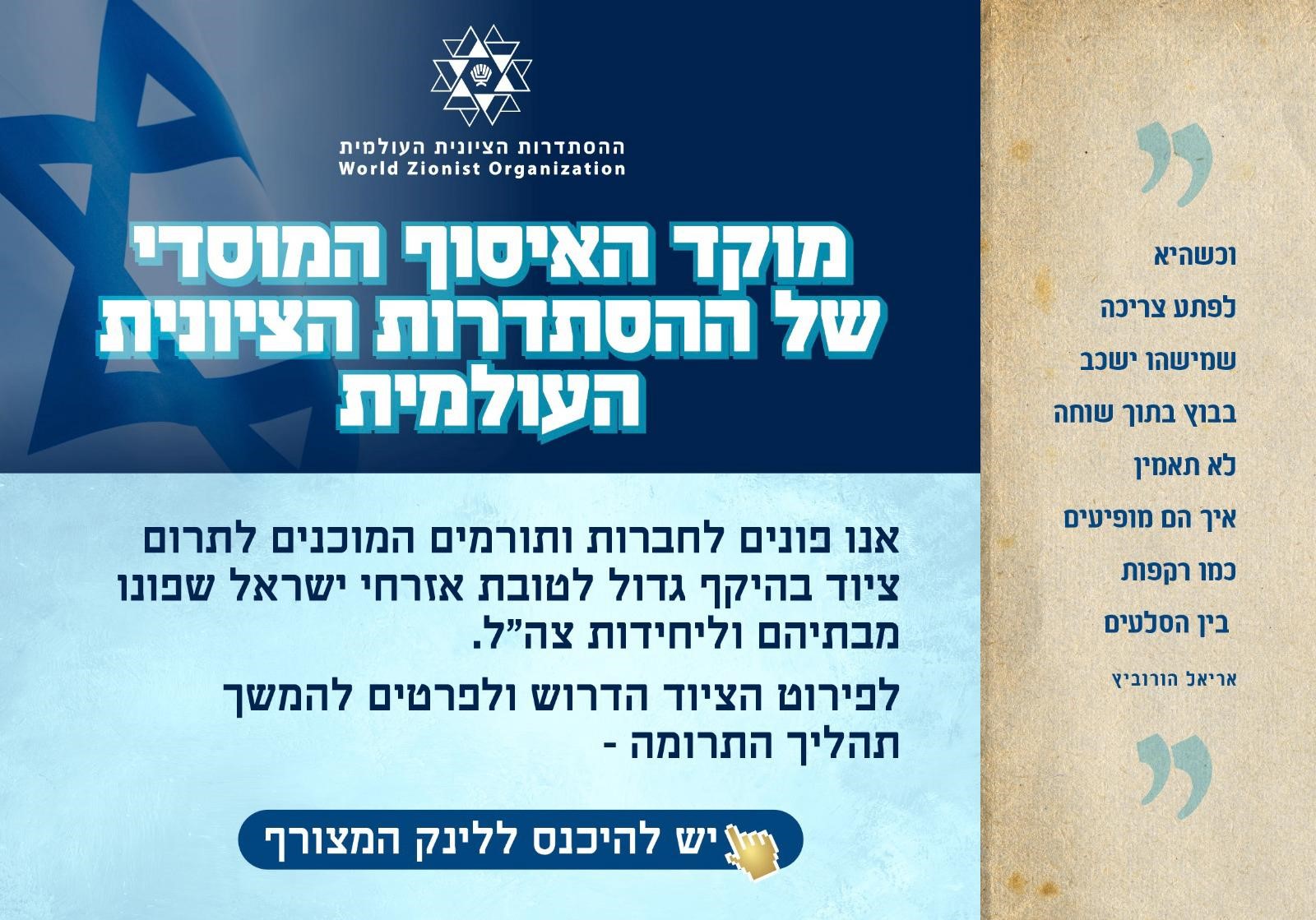 Our Mission
ZOA STATEMENT
The ZOA speaks out for Israel – in reports, newsletters, and other publications. In speeches in synagogues, churches, and community events, in high schools and colleges from coast to coast. In e-mail action alerts. In op-eds and letters to the editor. In radio and television appearances by ZOA leaders. Always on the front lines of pro-Israel activism, ZOA has made its mark.
Center for Law & Justice
We work to educate the American public and Congress about legal issues in order to advance the interests of Israel and the Jewish people.
We assist American victims of terrorism in vindicating their rights under the law, and seek to hold terrorists and sponsors of terrorism accountable for their actions.
We fight anti-Semitism and anti-Israel bias in the media and on college campuses.
We strive to enforce existing law and also to create new law in order to safeguard the rights of the Jewish people in the United States and Israel.