| | | |
| --- | --- | --- |
| | January 29, 2013 | 2 comments | |
P.A.'s Abbas Reiterates His Long-Standing Holocaust Denial
January 29, 2013
SHARE THIS WITH YOUR FRIENDS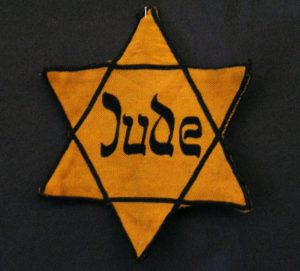 The Zionist Organization of America (ZOA) has condemned Palestinian Authority (PA) president and Fatah leader Mahmoud Abbas for reiterating his long-standing Holocaust denial. During a recent interview on Al Meyadeen, a Lebanon-based broadcast channel, Abbas claimed that Zionism and Nazism were complicit prior to World War II, stating, "I challenge anyone to deny the relationship between Zionism and Nazism before World War II" (Zach Pontz, 'Abbas: "I Challenge Anyone to Deny the Relationship Between Zionism and Nazism Before World War II,"' January 21, 2013).
Abbas' doctoral thesis, written to obtained his doctorate in 1982 from People's Friendship University of Russia and awarded by the Institute of Oriental Sciences of the Soviet Academy of Sciences in  Moscow, is a work of Holocaust denial entitled, 'The Connection between the Nazis and the Leaders of the Zionist Movement 1933 -1945.' In 1984, Abbas published an Arabic language book derived from his thesis called 'The Other Side: the Secret Relationship Between Nazism and Zionism' (Arabic: al-Wajh al-Akhar: al-'Alaqat as-Sirriya bayna an-Naziya wa's-Sihyuniya).
In this book, Abbas repudiated what he called "the Zionist fantasy, the fantastic lie that six million Jews were killed." Instead, Abbas claimed only some 890,000 Jews were killed by Hitler and that these were chiefly the victims of a Zionist-Nazi plot. Abbas misquoted one of the first major historians of the Holocaust, Raul Hilberg, falsely claiming that Professor Hilberg had asserted that fewer than one million Jews had been murdered by the Nazis and also quoting Holocaust deniers like Robert Faurisson, who has falsely claimed the non-existence of the Nazi gas chambers.
ZOA National President Morton A. Klein, "Holocaust deniers are not mistaken or ignorant, they are malicious and filled with hate. For them, truth is not the issue. Rather, the issue is that they all have enmity towards Jews. They seek at least one thing: to deprive Jews and Israel of all sympathy and support arising from the Holocaust.
 "Evil falsehoods like Holocaust denial must be opposed by whoever utters them. It is especially important that it be denounced when uttered by prominent political, religious or academic figures. 
"When considering future aid to Abbas' PA, which is presently over $600 million per year, the U.S. Congress should take into account Abbas' despicable record of Holocaust denial and whether the head of Palestinian entity who disseminates such views should be a recipient of U.S. aid.
"This is not the only horrific, anti-Semitic position taken by Abbas. In fact, Abbas, and other senior PA officials, are on record as insisting that any future Palestinian state be Jew-free, just as Hitler insisted on a Jew-free Nazi state."
---
FOLLOW ZOA
---