| | | |
| --- | --- | --- |
| | February 14, 2017 | |
New Poll: Minority of Americans Support a Palestinian State
February 14, 2017
Americans Support Israel Over Palestinians By More Than 3–To–1 Ratio
SHARE THIS WITH YOUR FRIENDS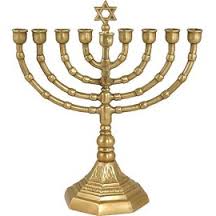 A new Gallup poll has found that the American public is tepid on the subject of establishing a Palestinian state as part of Israel/Palestinian Arab peace negotiations. According to the Gallup annual World Affairs poll, conducted during February 1–5, 2017,  a minority of 45% of Americans support Palestinian statehood, 42% oppose it, while 13% are undecided.
In other results, the poll showed:
Americans sympathize more with the Israelis (62%) than the Palestinian Arabs (19%) –– a rating of more than three to one.
Republicans sympathize with Israel over the Palestinian Arabs by 82% to 6%, Independents by 57% to 23%, and Democrats by 47% to 29%.
This result is roughly similar with numerous earlier polls showing far greater American pubic support for Israel than for the Palestinian Arabs:
February 2015 Gallup World Affairs poll, found that 70% of Americans favor Israel, while 62% say they sympathize more with the Israelis than the Palestinian Arabs. Only 17% view the Palestinian Authority (PA) favorably.
February 2015 CNN/ORC poll, conducted by Paragon Insights, 52% of Americans believe that the U.S. should support Israel (26% say "strongly support"), whereas only 11% believe it should support the Palestinians (3% say "strongly support").
February 2013 Gallup poll found that Americans favor Israel over the Palestinians by 64% to 12%. This is the highest pro-Israel finding by Gallup since the Persian Gulf war in 1991, when Americans favored Israel over the Palestinians by 64% to 7%, while pro-Israel sentiment has been found by Gallup to consistently exceed 60% since 2010.
September 2012 Foreign Policy Initiative poll found that a strong majority of Americans (70%) view Israel favorably as opposed to 24% who view it unfavorably. When asked in an open-ended question to name the country that is "America's best ally in the world today", Israel (15.9%) came second only to the United  Kingdom (54.0%).
February 2012 Gallup poll: Israel has an near all-time high popularity rating among Americans of 71%, in line with high ratings for other traditional American allies. Israel's "very favorable" rating (29%) was the highest in the past 23 years, while its overall favorable rating was the highest since 1991 (when it was 79% just after the First Gulf War).
August 2011 McLaughlin Associates & Caddell Associates national survey 71% of Americans believe that Jerusalem should remain the undivided capital of Israel, as opposed to a mere 9% who believe that the U.S. should force Israel to cede parts of Jerusalem, including Christian and Jewish holy sites, to the Palestinian Authority. 82% of Americans believe that Palestinians  must recognize Israel's right to exist as a Jewish state before obtaining statehood, as opposed to a mere 7% who disagree. 66% of Americans believe that Iran would attack Israel with nuclear weapons once it obtains them, as against 13% who believe otherwise.
May 2011 CNN Poll: 67% of Americans express sympathy for Israel rather than Palestinians, whereas only 16% expressed sympathy for Palestinians over Israelis. (This represents a rise of sympathy for Israel among the American public from 60%, and a drop of sympathy for Palestinians from 17% recorded in 2009). 67% of Americans view Israel favorably (23% very favorably, 42% somewhat favorably) as against 33% of Americans who do not (24% somewhat unfavorably, 9% very unfavorably). An overwhelming 82% of Americans regard Israel as either a U.S. friend or ally (44% regard Israel as an ally, 38% regard it as a friend), as opposed to a mere 17% who regard it as unfriendly or an enemy (12% regard it as unfriendly, a mere 5% as an enemy). 65% of Americans say the United States should not take either side in the Israeli/Palestinian conflict, while, among the rest of the public, 35% say the U.S. should take Israel's side, while just a mere 1% favors backing the Palestinians.
---
FOLLOW ZOA
---