| | | |
| --- | --- | --- |
| | February 1, 2013 | |
ZOA Mourns the Passing of Mayor Ed Koch
February 1, 2013
SHARE THIS WITH YOUR FRIENDS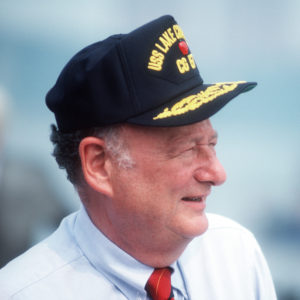 Honor Koch's Request: Oppose Chuck Hagel
The Zionist Organization of America (ZOA) mourns the loss of Mayor Ed Koch.
ZOA National President Morton A. Klein said, "I will miss the Mayor terribly. I am proud and honored to say that Mayor Ed Koch was a friend of mine.  We would speak by phone every few weeks, but I would especially enjoy the breakfasts together at the Regency Hotel.  He was always tart and blunt and tough, yet exuded a genuine warmth.  His pride of being Jewish and love of Israel was always clear, even palpable, and a part of almost every conversation. In fact, on his tombstone, Mayor Koch chose to have engraved the final words of hostage Daniel Pearl, 'My father is Jewish.  My mother is Jewish. I am Jewish.'  His tombstone also included a Jewish prayer, 'Hear O'Israel, the Lord our G-d, the Lord is one.' Koch wrote an epitaph after his stroke stating, 'He was fiercely proud of his Jewish faith.  He fiercely defended the City of New York, and he fiercely loved its people.  Above all, he loved his country, the United States of America, in whose armed forces he served in World War II.'
In the last few weeks of his life, he once again became concerned about President Obama's policies and attitude toward Israel.  In fact, in my last conversation with him, he said to me, "'President Obama's nominating Chuck Hagel as Secretary of Defense makes it clear that Obama is no friend of Israel. I will speak out publicly against him, Mort. Of course, I know that you will. We must hope the Senate does not confirm him.'"
"I strongly urge that we honor one of Mayor Koch's final requests and urge our Senators to vote against Hagel. Call them, write them, fax them, email them. "
Mr. Mayor, may you rest in peace and may G-d comfort his family and friends among the mourners of Zion in Jerusalem.
---
FOLLOW ZOA
---