| | | |
| --- | --- | --- |
| | June 25, 2018 | |
ZOA Dedicates Its New Offices in Midtown Manhattan, Wed. June 27
June 25, 2018
Speakers: Israel Consul General Dani Dayan; US Cong. Michele Bachmann; Senior Advisor to Israel PM, Ron Baratz; Special Recognition of Past ZOA Chairs
SHARE THIS WITH YOUR FRIENDS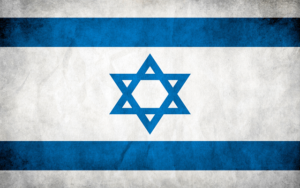 The Zionist Organization of America (ZOA) is proud to announce a special event commemorating the opening of our beautiful and spacious new offices in Midtown Manhattan. The ceremony will take place in our lobby, at our offices on Wednesday, June 27th. The Lobby has magnificent busts of Supreme Court Justice and past ZOA president Louis Brandeis, of ardent Zionist and physicist Albert Einstein, and an enlarged framed picture of the recent Israeli ZOA stamp commemorating the ZOA's 120th anniversary as the oldest pro-Israel group in the United States.
ZOA is honored to have as distinguished guest speakers at the event  including US Cong. Michele Bachmann; Israeli Consul General Dani Dayan; Senior Advisor to Israeli PM Benjamin Netanyahu, Ron Baratz, in addition to ZOA President Morton Klein.
There will be the placement of a beautiful new mezuzah on our double-door entrance, a ribbon cutting and champagne celebration.
Prior to the ceremony ZOA will have a Board meeting at our gorgeous and spacious new Boardroom (which overlooks the Empire State Building, the Chrysler Building, and the East River near the UN) where we will honor and show appreciation to our past Board Chairs, Ed Siegel, Esq.; Michael Orbach, CPA; Dr. Alan Mazurek,  and Dr. Michael Goldblatt. We will also have an invocation of our new officers Mark Levenson,  Chair; Dr. Michael Goldblatt, Vice Chair,  Dr. Alan Mazurek, Vice Chair; Henry Schwartz, Treasurer, Bart Blatstein, Associate Treasurer, and Jim Pollack, Secretary.
---
FOLLOW ZOA
---